joining jeannett at
life.rearranged
again, linking up my week in review, thanks for iphone pics and instagram! I figured this worked out perfect for me bc I still don't have my camera right now..so I am using my phone a lot these days!!!
We went to the lake for Fathers day and had a blast...Jayla Pretty much just laid back and relaxed the whole time:))
Jianna though had a hard time getting used to the boat ride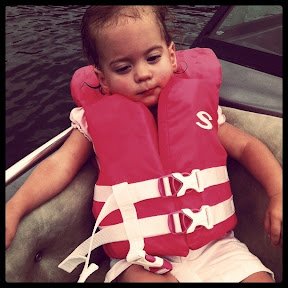 We found a little place on the lake to park the boat and just chill out for awhile too!!! Jayla hates the water so I had to snap a picture quick before I had to put her back in then boat..
Avery LOVES the boat and will say "weeeeeeee" prettying the whole time!!!
The girls have been having a blast with the puppies!!! Only a few more weeks and it will be tome to get rid of them...we only have seven puppies now we lost one!!!
I have been working on a few sewing projects this week too!!!
I made Avery and the twins a dress like this....
I alsoade my friend a check book cover for her birthday and them decided that I really likey so I made myself one too!!!
Here is the inside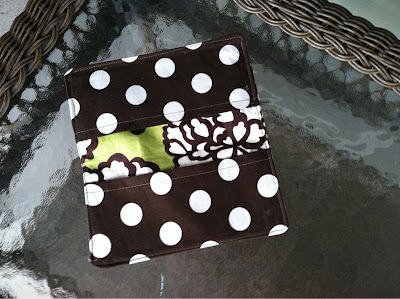 Also it's been only a couple of weeks that my kids have been out of school and I can't even count how many times I've heard "I'm bored!!!" so I came up with a solution....We made three jars one jar has activities in it to do, one jar is crafts to do, and the last jar is fun food to make...a few examples that we did is...activities ...make a tent outside and read, go on a scavenger hunt, play freeze tag, play restaurant, and many others....for crafts...paper towel butterflies, beads with clay, tye dye shirts, make pinwheels, make bike streamers....for food...ice cream in a bag, homemade Popsicles, marshmellow pops, se dipper treats...the girls are really excited about it so I hope I dint hear I'm bored for awhile!