You will have to excuse me for not blogging lately bc I took a trip back home to SD to see my grandma. ( im doing this from my phone so it might not look the same)
I came by myself for a couple of days. It's been weird not having any of my kids with me. In fact I was at my inlaws last night and I was talking on the phone for a brief minute so I wasn't paying attention to what I was doing.. And all of a sudden I hear my brother in law say u don't have to clean up the toys u don't have any kids here..ha I guess I was just doing it out of habit..lol!!
So it had been a bittersweet trip for me. Saying goodbye is one of the hardest things to do! "the LORD is near to the brokenhearted and saves the crushed in spirit. psalm 34:18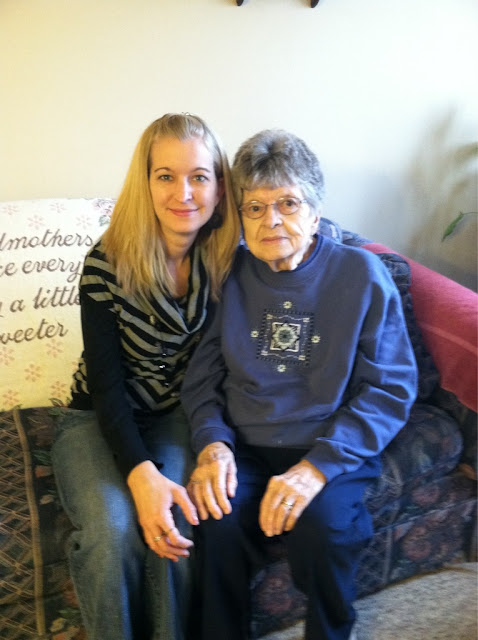 My grandma and me!!!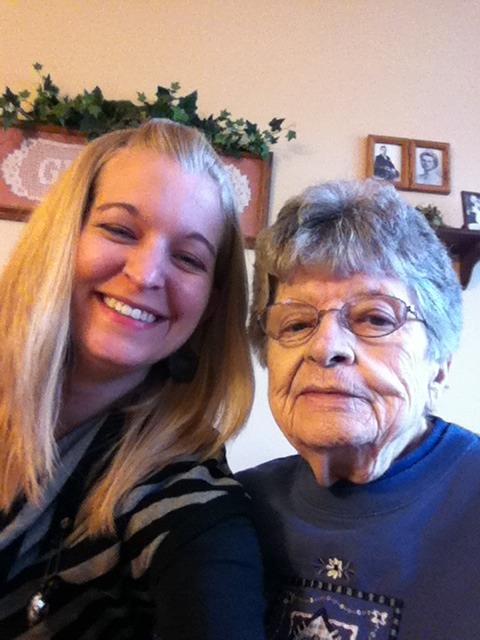 My grandma thought it was sooo neat too see yourself on my phone while taking our picture!!!:)
I head back to SC tomorrow.. I thought when I got to SD I would see some snow too but everything was brown.. It was really weird!!!